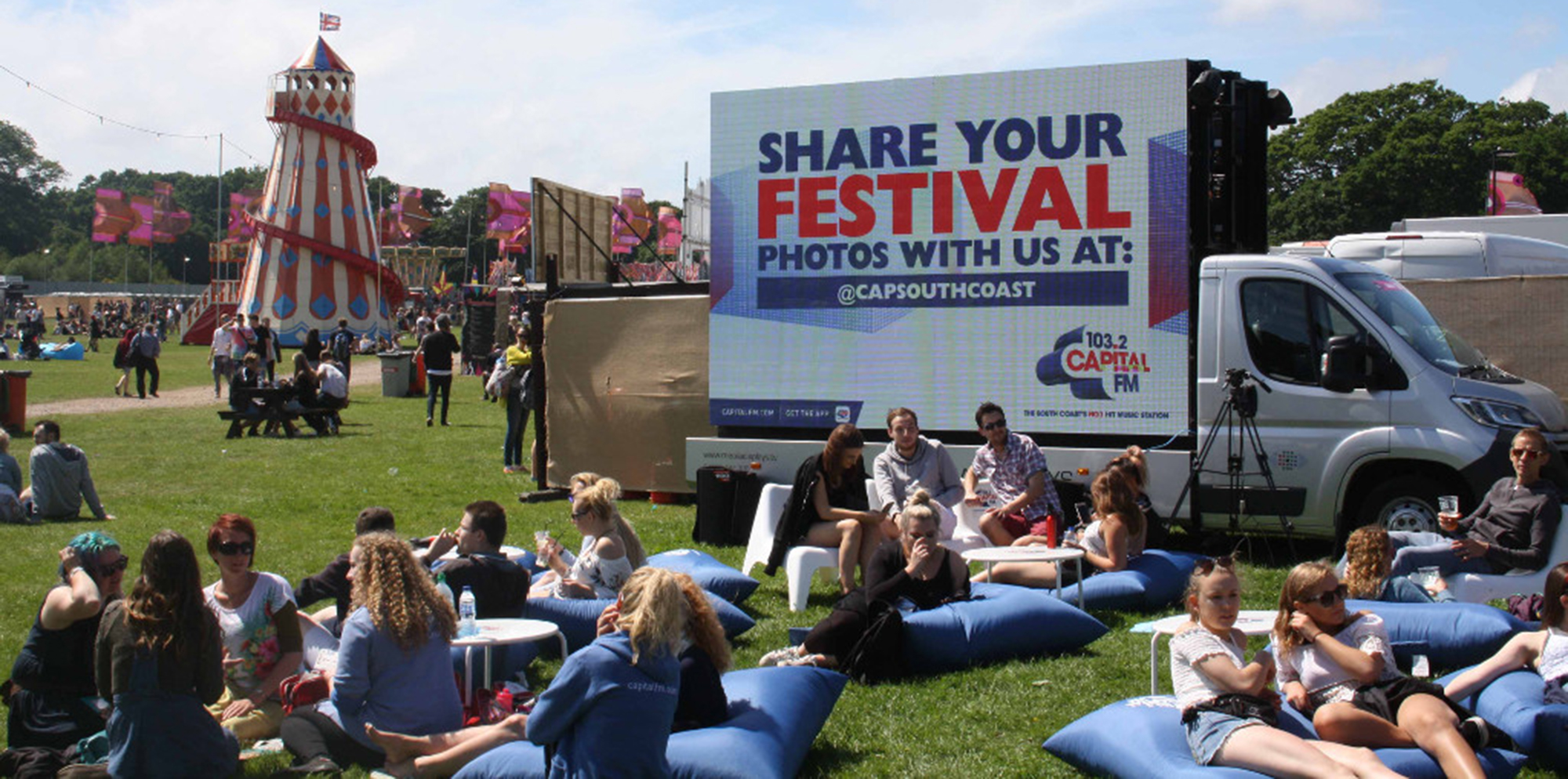 Ad Vans
Digital van advertising is impactful, versatile – and best of all, mobile. Having the capability to broadcast still imagery as well as pre-recorded or live-streamed video with full sound, they captivate audiences in geo-targeted locations: On the move or parked up.
Digital ad vans are excellent for events or drilling down to specific streets (mapping out your own route) so that brands can deliver their message to an audience where there are no other poster sites available.
Giving you the ultimate in flexibility in terms of locations - from city centre routes to static vans at events - you also have the freedom to create impactful, exciting and memorable ads – on digital LED ad vans, billboard-sized ad vans, promo scooters and ad bikes. So, rather than advertising in a static location, your ad van can spread the news of your product, brand, event or promotion to the most hard-to-reach places.
And with electric vehicles becoming increasingly available – and the option of ad bikes for the ultimate in eco-friendly advertising on the move – you can advertise knowing that your green credentials are in place.
Digital LED ad vans
Deliver your message to your audience, via high-quality moving images and sound, with campaigns of any length and flexible locations, from city centre pedestrian areas to theme parks.
Billboard ad vans
Carrying huge 48-sheet adverts on both sides, as well as front and back panels, your ad will have the maximum visibility. Ideal for sporting events, festivals and major arterial routes.
Ad bikes
Eye-catching, eco-friendly and cost-effective, ad bikes take your message to your audience on two 6-sheet ads. Ideal for pedestrian zones and shopping centres where vans can't reach.
iWalkers
While not strictly an ad van, these innovative and impactful mobile ad devices have HD screens and full mobility. Cleverly, they also include facial recognition technology so the operator can target your precise audience. Great for high-traffic pedestrian zones, sports arenas and shopping malls.
Watch our quick video on digital ad van advertising:
Frequently Asked Questions
What are the benefits of ad vans?
Quite simply, it's the mobility and flexibility they give your advertising. Rather than an ad in a static location, ad vans can drive your campaign to your customers – from a single street to a specific town centre. Where there are no poster sites, use an ad van instead. And where accessibility is tricky, a bike or iWalker can get there easily – so no pedestrian zone is out of reach. The sheer scale of a billboard-sized ad van makes it unmissable - in a selection of locations, not just on one billboard. And digital ad vans bring your campaign to life with moving images and a soundtrack to capture everyone's attention.
How much does ad van advertising cost?
Ad vans and ad bikes offer a flexible and cost-effective format, suitable for all marketing budgets. Costs vary depending on a number of factors, including:
The number of ad vans or ad bikes being booked
The predicted audience delivery figures
The duration of the advertising campaign
Based on your target audience and geographical area we can provide you with a fully costed proposal to meet your advertising objectives and fit with your budget.
Where can I use an ad van near me?
We can advise on the legalities, but in many cases, an ad van can take your campaign where other traffic isn't permitted - and ad bikes can take your message onto pedestrian streets. No poster sites where you need to spread the word? No problem, we can take an ad van there instead. Tell us where you'd like your ad van to go and we'll plan the route and find the perfect spot.
Who sees ad vans?
Everyone! They're mobile, so your message travels – through cities, to out of town shopping centres, sports venues, the beach, festivals... in fact pretty much anywhere you want your campaign to go. Other vehicle users will see it on the move, pedestrians will see it as it drives past, and your target audience will see it when it parks up in front of their eyes.
Explore Street Advertising
Get in touch