Railway Advertising - The Ultimate Platform for Educational Outreach
Step into the realm of educational advertising with unparalleled reach.
Why Railway Advertising for Education?
Are you on track to meet your enrolment targets? Railway advertising is an effective way for schools, colleges and universities to communicate their message. Most students and parents make the same journey daily and are open to a welcome distraction. Constant and repeated exposure to the same advertisement leads to recognition. With average dwell times of seven to eleven minutes, railway advertisements allow schools, colleges and universities to engage with students and parents across different formats.
Maximising Impact
Our media specialists excel in crafting strategic rail advertising campaigns for the education sector, focusing on effective recruitment and audience engagement. Leveraging advanced planning technology, we showcase how rail advertising significantly boosts brand awareness, amplifies your message, and directs potential students and their families to your website.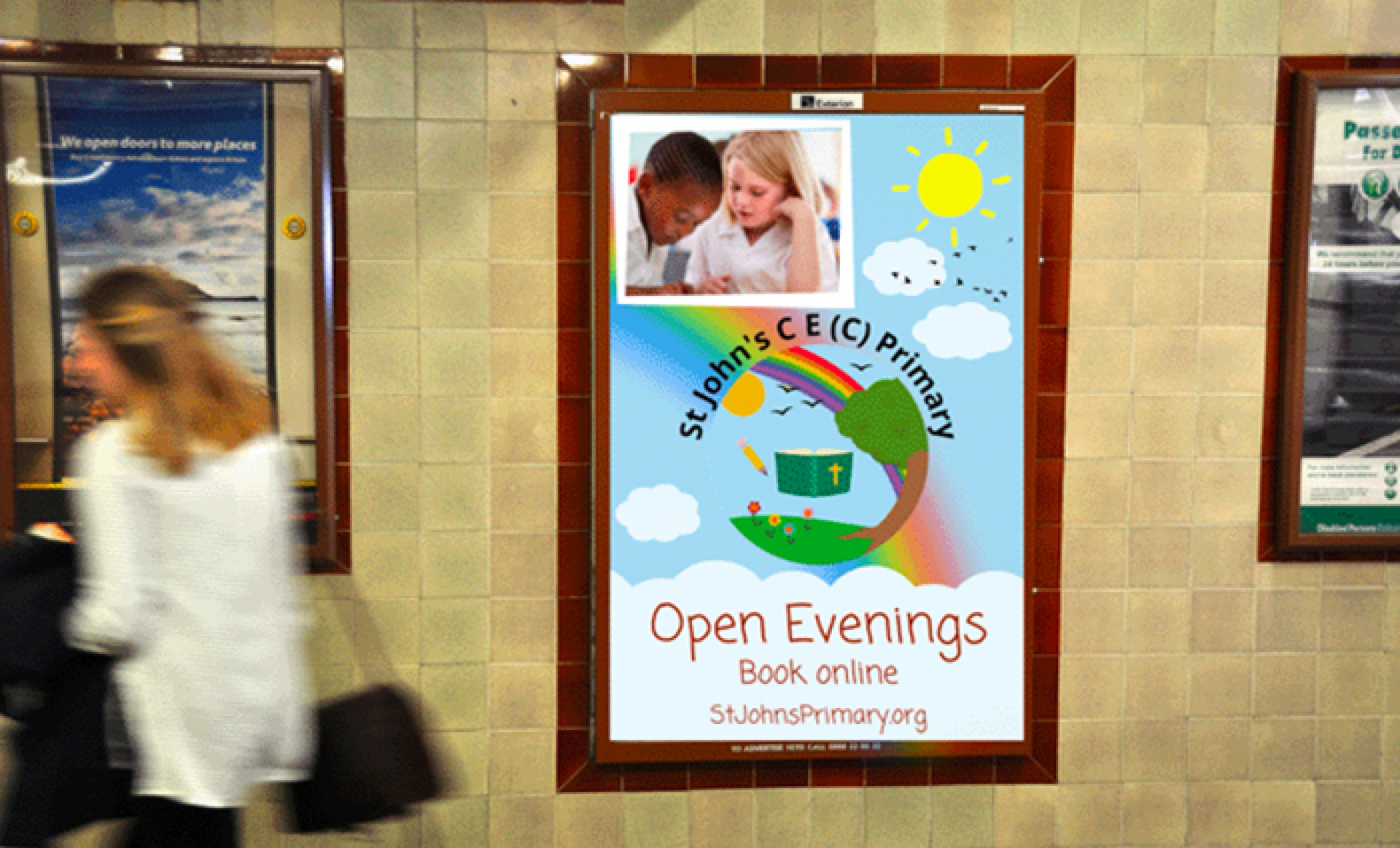 4 Sheets
Situated prominently in busy ticket halls or on key platforms, 4 sheet posters are both affordable and unmissable engaging with potential students and parents as they travel. Passengers spend on average six to ten minutes waiting for a train, meaning they have time to consider, absorb and reach to your message. Our experience in planning 4 sheet campaigns for the education sector means that we have the insight you need to make sure your advert is placed in the best location. Whether you want to promote an open event or drive people to your website, we'll support you with the stats, design and advice you need to maximise results.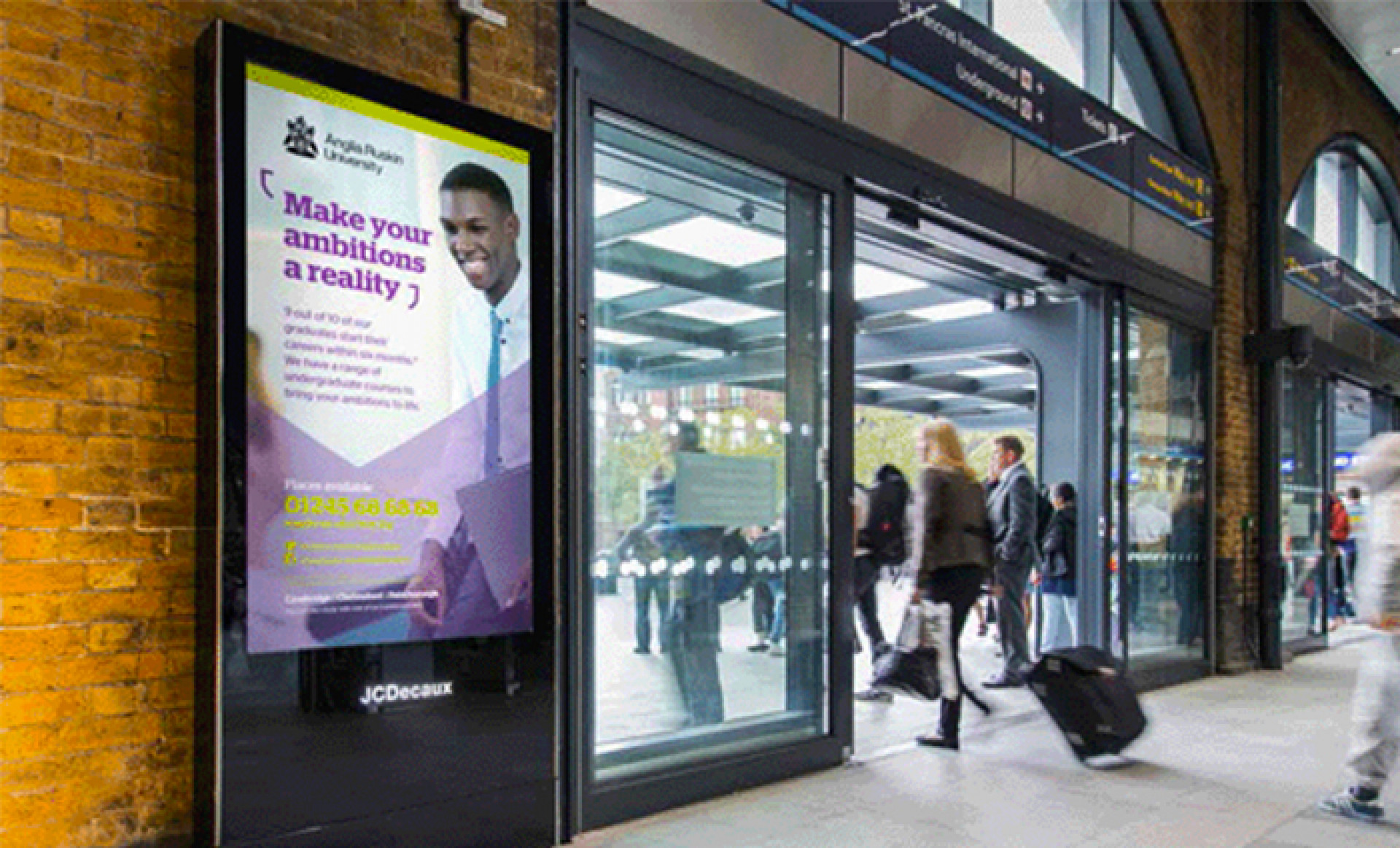 6 Sheets
Both striking and impactful, static and digital railway 6-sheets uniquely place your message in the line of vision of passengers who are waiting for or walking to and from their train, making them ideal for promoting open days, specific courses and raising brand awareness. Rail passenger habits and routines become entrenched into their journeys. We can identify key touchpoints, allowing you to effectively select the most effective 6 sheet sites to engage your target audiences.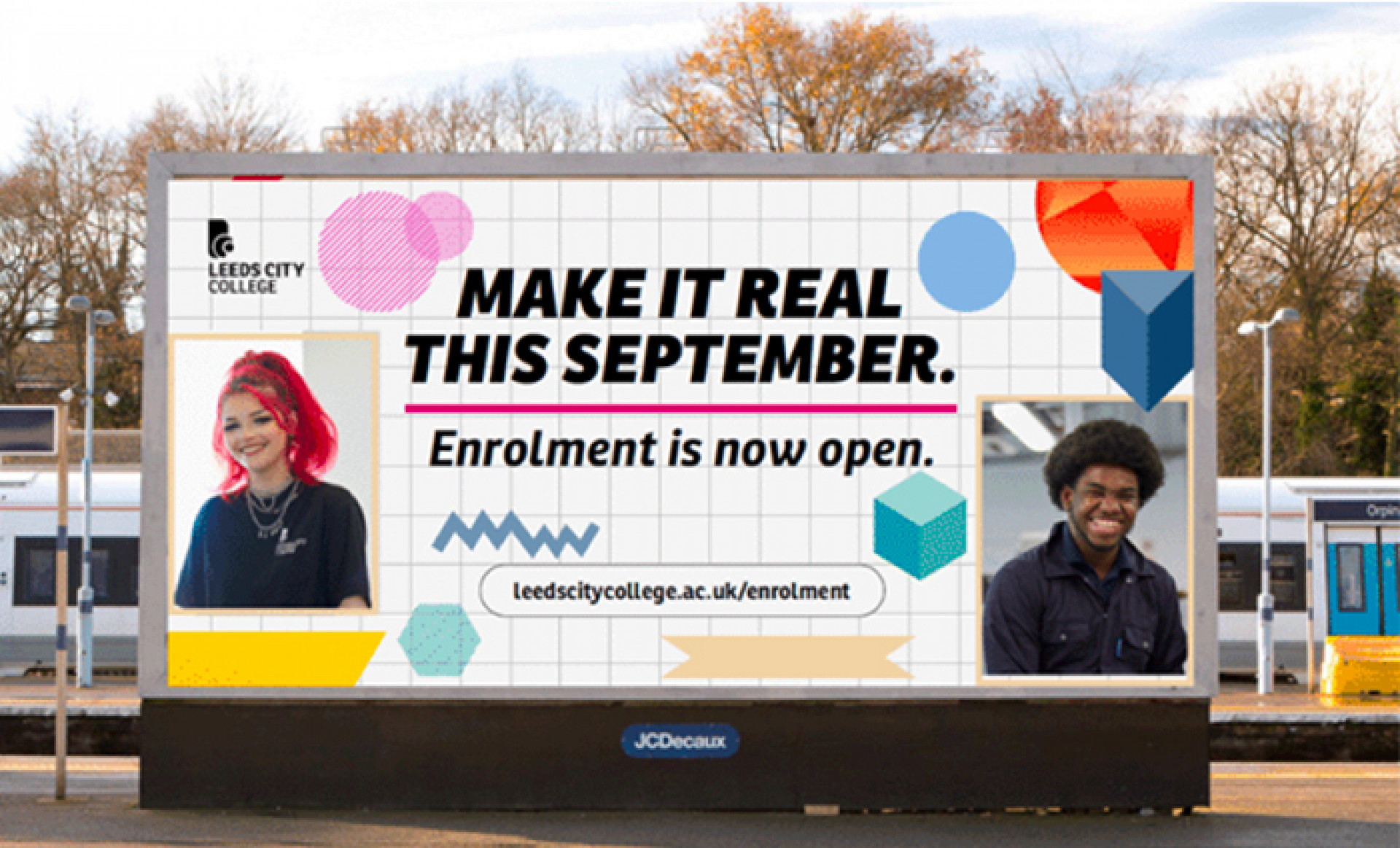 48 Sheets
These impactful sites dominate the landscape, demanding attention and delivering your message to a diverse audience. Available in both static and digital formats, railway 48 sheets advertising can elevate your brand above your competitors, bringing your message to life and priming potential audiences to further investigate on-line. Our experience in selecting the most effective 48 sheet sites for educational providers, combined with our knowledge of creating distinctive assets means that we can help you to inspire potential students, parents and carers to act, driving the growth of your organisation.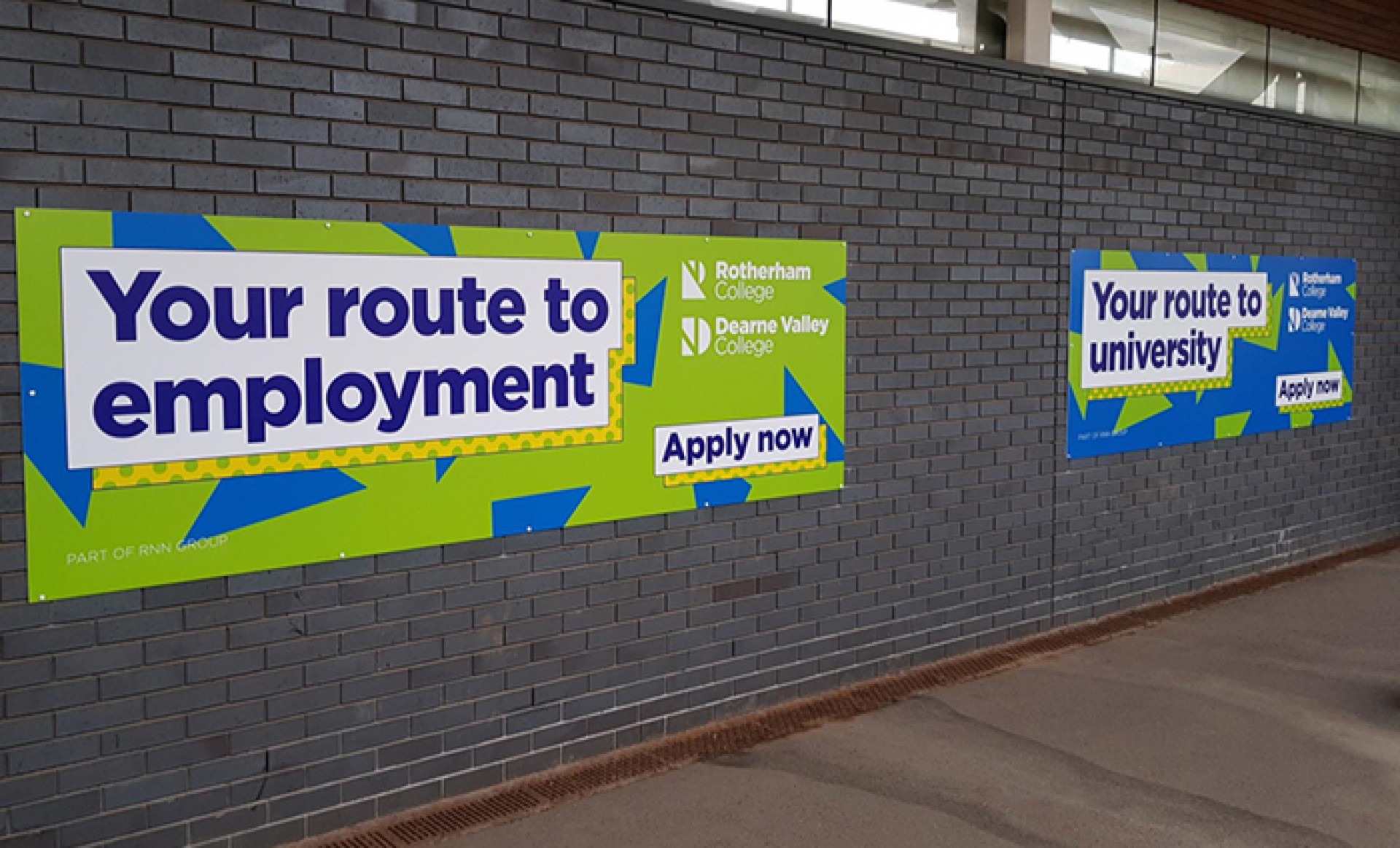 Banners
Rail station banners are an excellent advertising opportunity to reach your target audience. Placed on train station platforms, they expose your school, college or university's message to potential students, parents, and staff for extended periods while they wait for their train. This means they have ample time to read, absorb, and act upon your message. Train-goers typically take repeat journeys meaning they have the opportunity to see your message several times, increasing the likelihood that your message will stick in their minds.
Explore Education
Get in touch