Posters
Outdoor advertsising surrounds us in our everyday environment, giving schools, colleges and universities the opportunity to consistently deliver a clear message to potential students and influencers. Poster sites are available in a vast array of impactful formats with maximum visibility, in the hearts of local communities, key arterial roads and high streets reaching local audiences as they move around. One of the most popular aspects of poster site advertising is that it is never turned off, unlike online or television advertising, meaning your adverts is seen every day, all day.
In an era where educational settings are experiencing unprecedented financial struggles, driving revenue via an optimised marketing strategy can help save time, energy and money. Here at the Ark, we have a team of specialists experienced in sourcing the most effective poster sites for clients within the education sector. We know how much you should be paying and using our expertise and positive relationships with both independent and national media owners, we can make your money go further. Our recommendations whether it's 6 sheets, 48 sheets, streethubs, traditional or digital sites will be unbiased and cost effective. No matter how large or small your budget, we specialise in creating the best return on investment for you.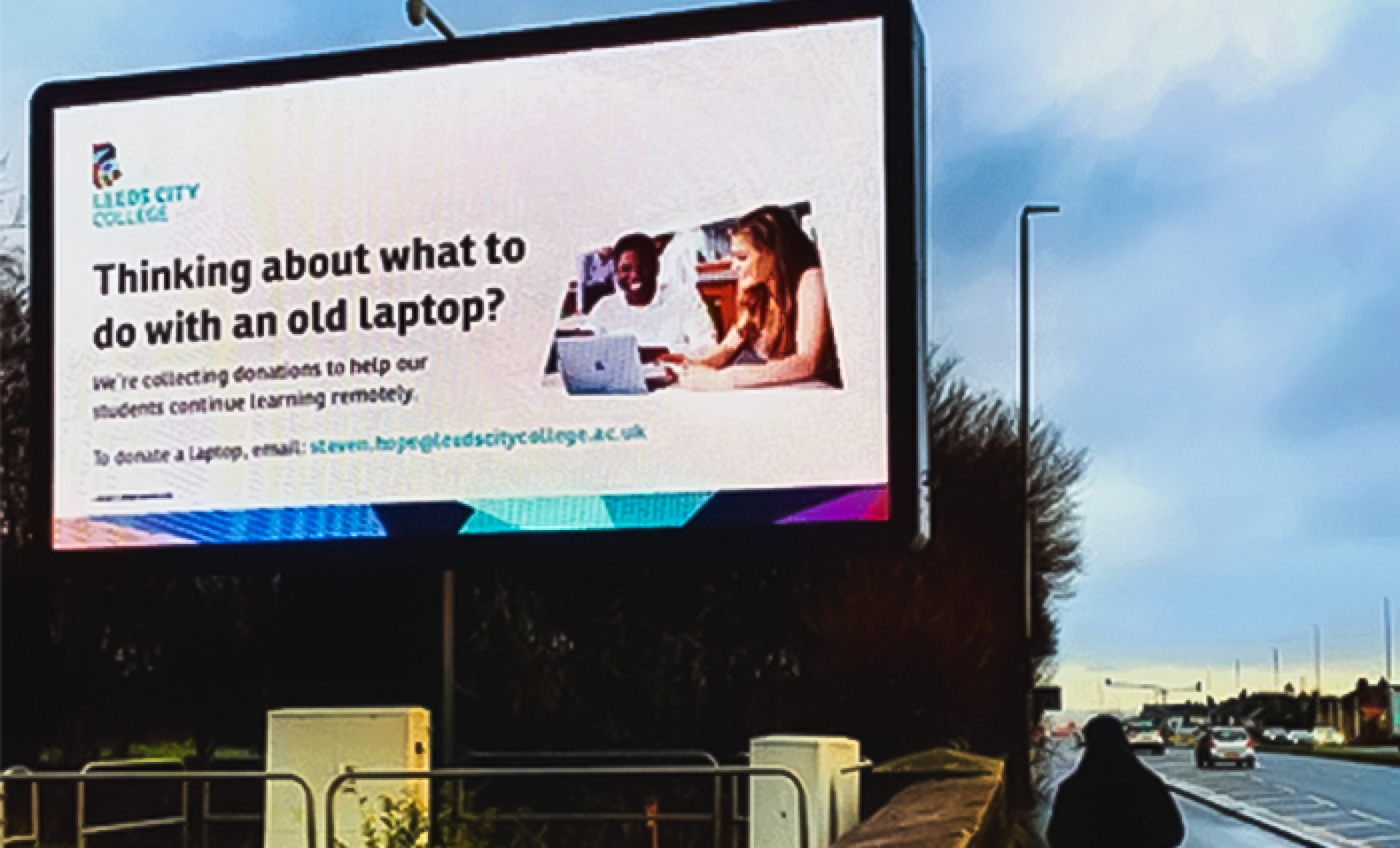 48 Sheets
An ideal platform for schools, colleges and universities looking to make an attention-grabbing statement. Located in areas of high volumes of traffic and footfall, 48 sheets are available in both traditional and digital formats, giving your organisation the ability to engage with parents and students at the right time and in the right place. Targeting audience demographics, feeder school postcodes and student and influencer hotspots and outdoor measurement systems, we will advise you on the most relevant and effective 48 sheet locations within your chosen area.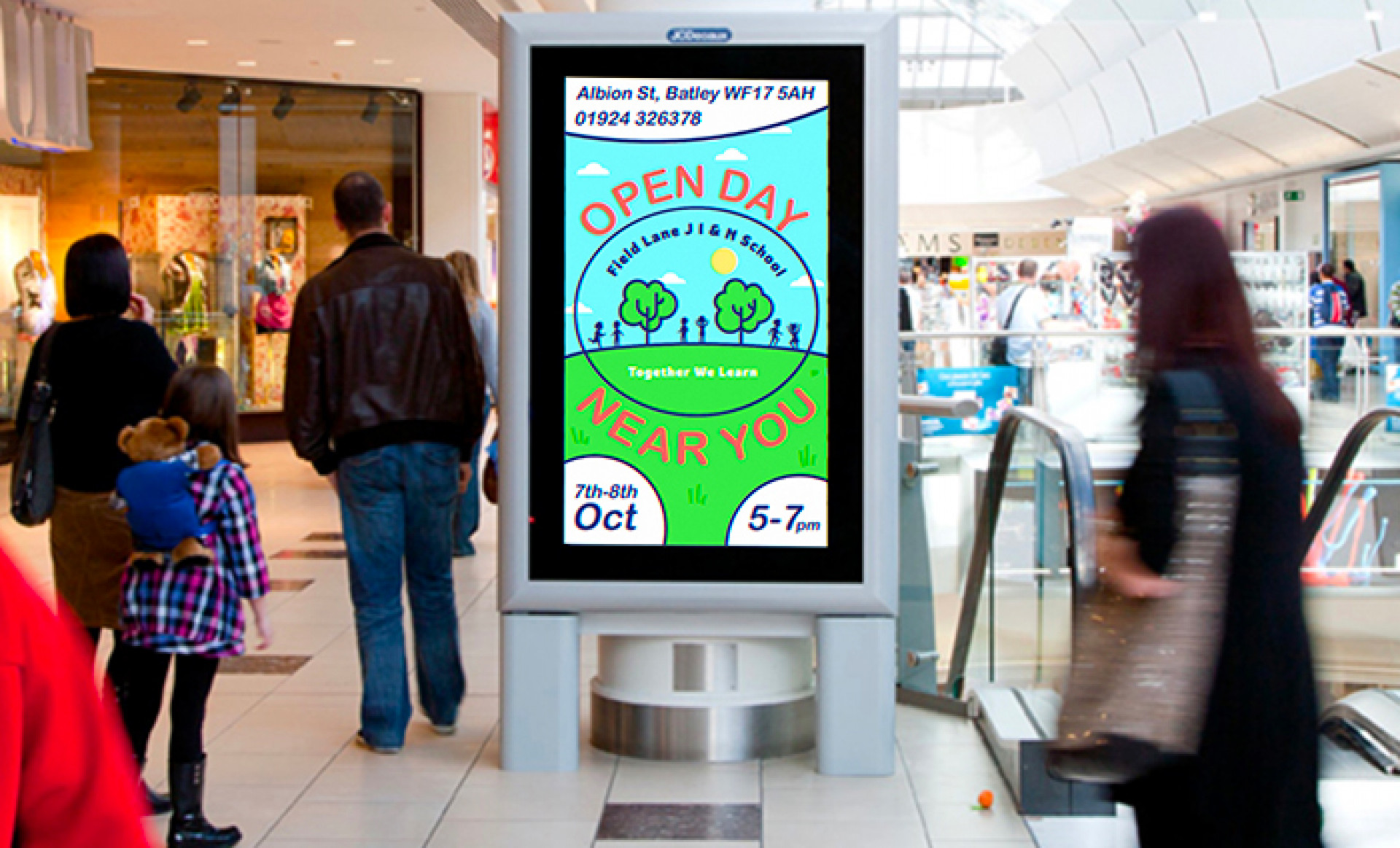 6 Sheets
Bright, free standing and at eye level, these small format roadside adverts reach a wide variety of audiences as they go about their daily routines. Ideal for local targeting, 6 sheet poster sites are both affordable and effective.Here at the Ark, we are able to identify the best locations based on your target location and audience, suggesting the best sites for your recruitment and brand awareness campaigns.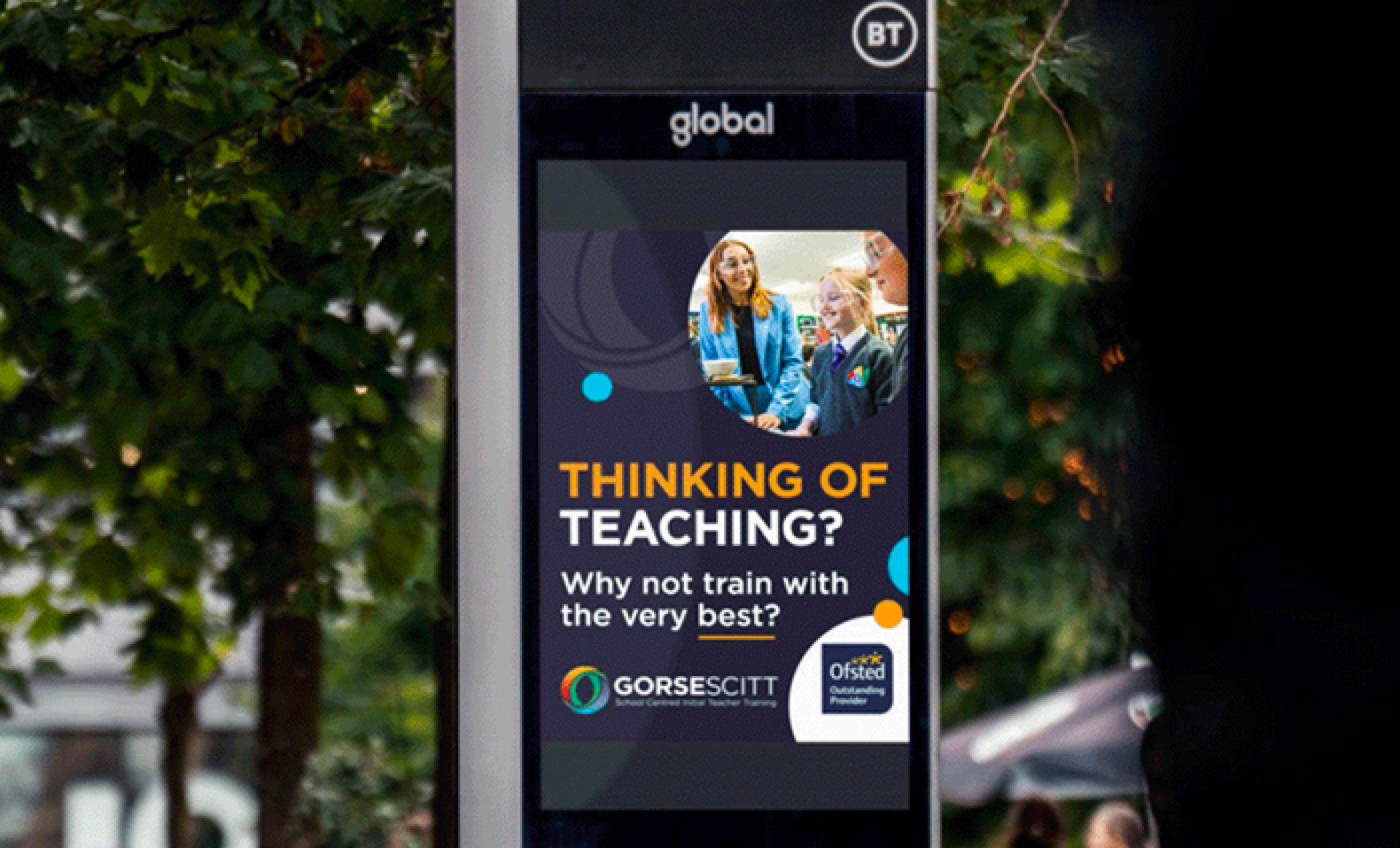 Street Hubs
Situated in the heart of a number of cities, and in close proximity to retail, entertainment, and leisure outlets, this powerful and unique digital adveritisng format offers schools, colleges and universities the opportunity to get even closer to their target audience. Standing 3m tall, Streethubs are unmissable standing out above the hustle and clutter of a busy city centre street. Streethubs enable huge numbers of consumers to take advantage of the free ultrafast wi-fi connection and charging facitilies they provide, meaning students and parents are equipped to react to your message straight away.
Explore Education
Get in touch