Education
Ever seen another school, college or university on the back of a bus and wondered if it could work for you? Whether you're looking to promote an open event, drive potential students and parents to your website, recruit staff or raise brand awareness locally, regionally, or nationally then bus advertising is the perfect solution, offering high levels of response with over 80% of the people who see bus advertising having responded to it. (Source Route)
We have vast experience in planning and booking bus advertising campaigns, UK wide, understanding how to utilise the power of this high-impactful format to ensure that your advertising is targeted, relevant and aligns with your objectives and budget.
Creative bus campaigns, reach audiences when they are in a receptive mindset offering high levels of response, with 78% of 15- to 17-year-olds being more likely than the average UK adult to take action after seeing an Out of Home advertisement (TGI 2016).
74% of people believe that buses are a valued and important part of the community, allowing schools, colleges and universities who advertise on them to build a positive relationship with the local population. (Sources: Robert Quayle Qualitative Study, Road to Enlightenment Study)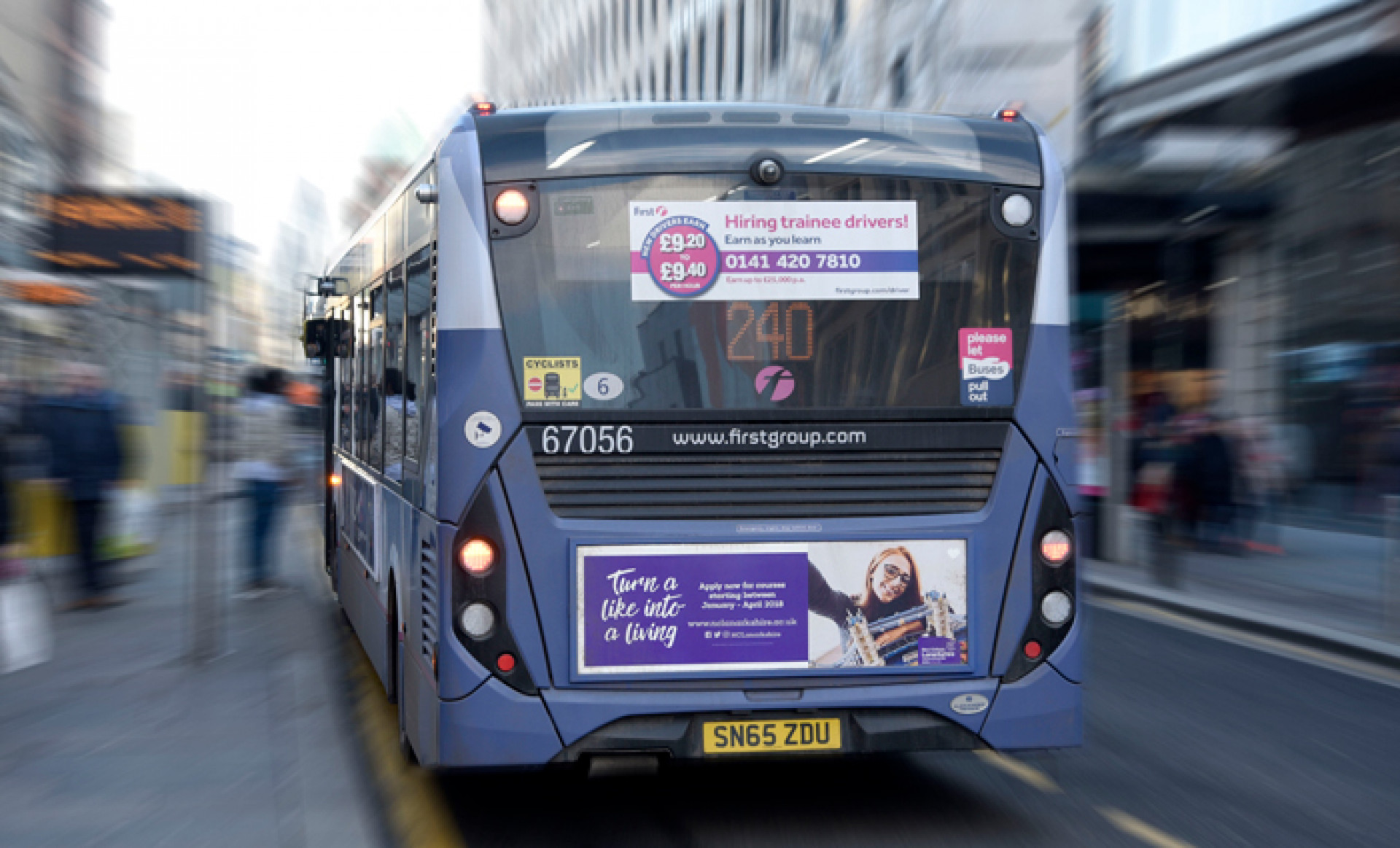 Rear Panels
In an extremely competitive market, rear panel advertising is a cost-effective way of reaching local parents and students, which is why many educational settings include bus rears in their marketing campaigns. Being both eye-catching and highly visible, rear panels deliver an unprecedented city centre presence, effectively communicating with both motorists and pedestrians. Get on board and let the Ark plan your next campaign, geo-targeting catchment cities and towns to drive potential students, parents and staff directly to your website.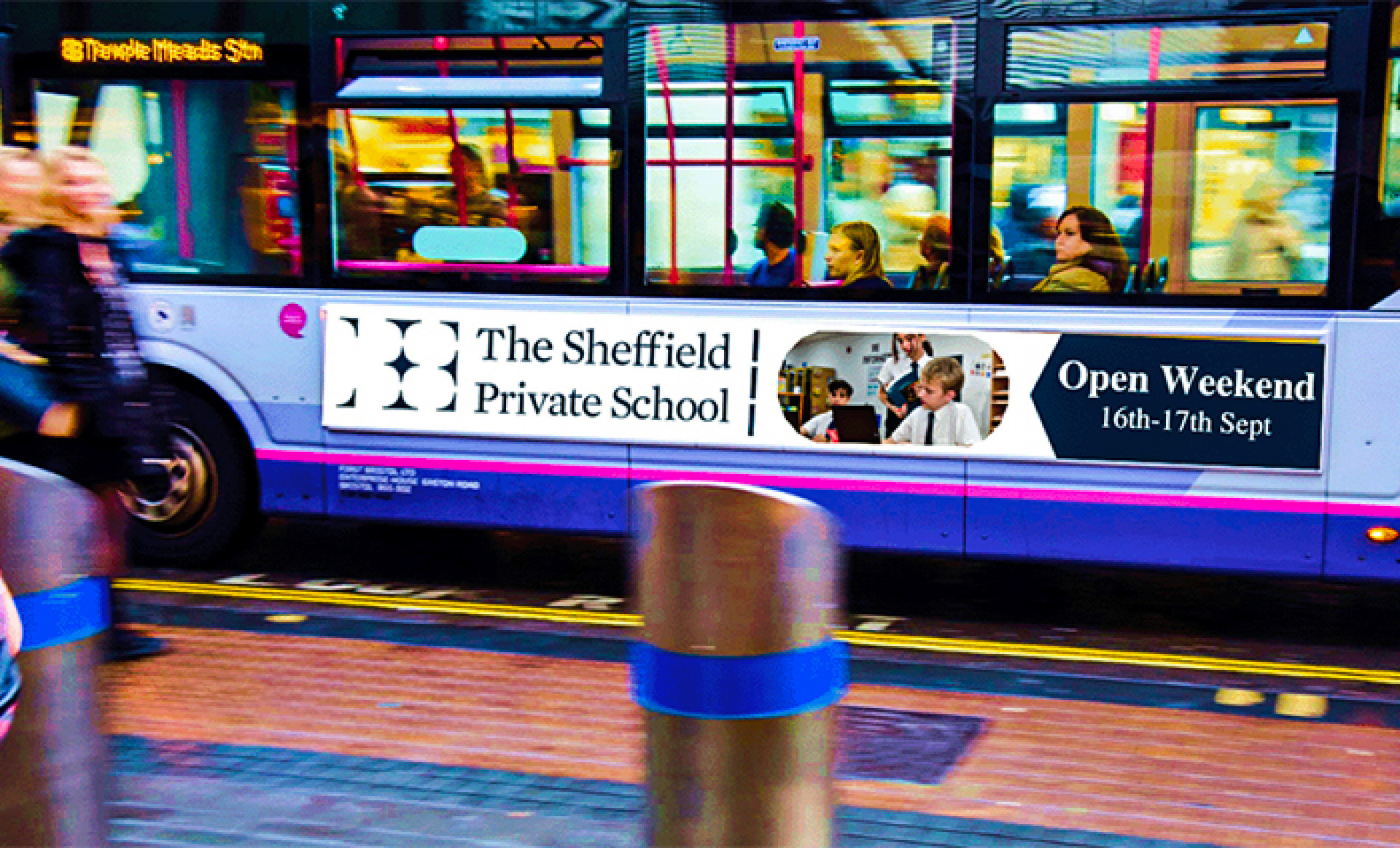 Single-Deck Sides
Demanding the attention of potential students, parents and staff as they commute, shop and socialise, Single Deck Sides engage with your target audience at their eye-level so they can really take in your advertising message. Only available on single-decker buses, which cover city centre and suburban routes, this highly-effective advertising format delivers localised messaging.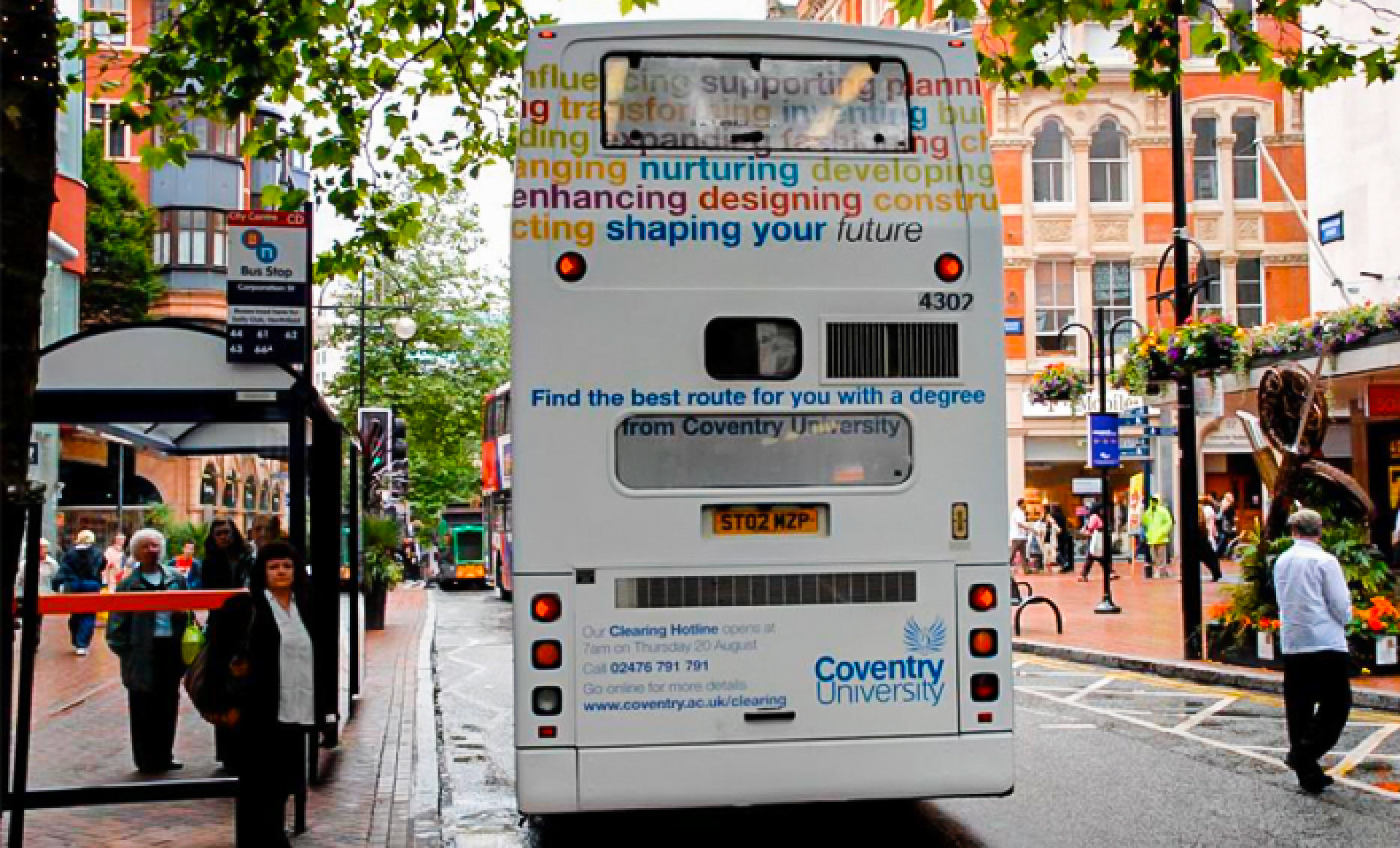 Mega Rears
For schools, colleges and universities wanting to showcase their organisation then mega rear advertising is big, bold and unmissable. With a choice of single or double deck mega rears, your advertising will reach potential students and parents both in the suburbs, close to their home, or on the high streets as they shop, socialise and commute. An average dwell time of 48 seconds, means students and parents are exposed to your ad for longer, giving them more time to absorb your message and embed your details within their memory.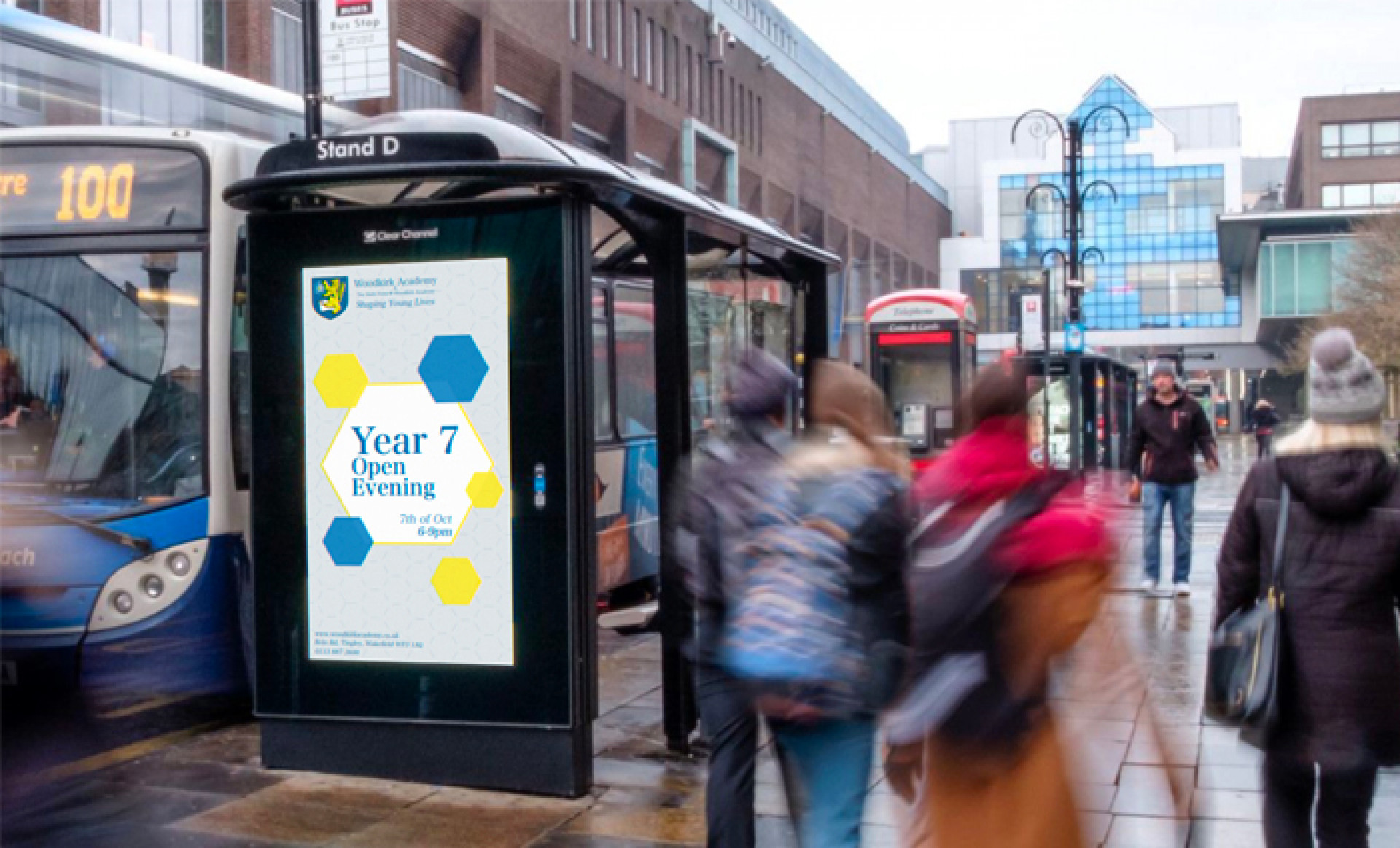 Bus Shelters
How many of your potential students and parents sit in or wait at a bus shelter every day? Bus shelter advertising is a cost-effective way to target a captive audience, giving you access to students, parents and influencers who will see your message on multiple occasions. The size, brightness and eye-level position of bus shelter advertising also means that it offers your organisation the opportunity to target motorists and pedestrians as they pass by. Digital formats offer an innovative platform for your school, college or university to incorporate incredible technologies, such as motion detection, facial recognition, and touch screen, creating the perfect platform for students and parents to engage with your message.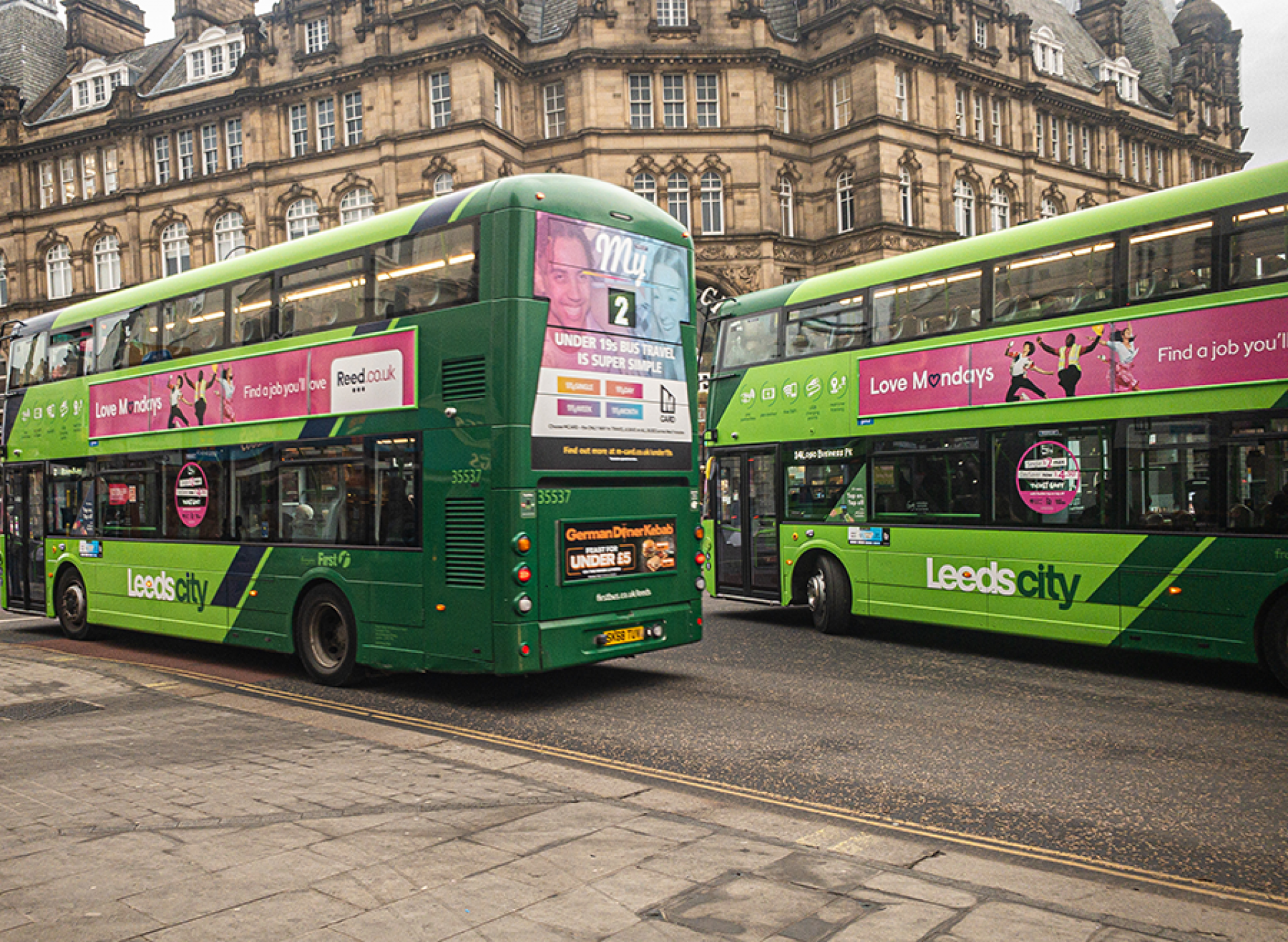 Double-Deck Sides
Want to demand the attention of potential students and parents? These 20ft pavement -facing adverts do just that reaching above the clutter of the street, offering optimum visibility and giving you influential positioning in town and city centres.
Explore Education
Get in touch